Strategic Partnership Highlights
We are pleased to announce strategic alliances with an exclusive group of carefully selected luxury companies, ranging from a boutique, gourmet chocolatier to a private chartered jet firm. It is through these strategic partnerships that we are able to offer our customers additional values and benefits that extend beyond, but are related to our passion for wine.

We hope you will take the time to view a few of our strategic partners below.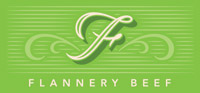 Flannery Beef
Committed to providing only the best available beef in the market, Flannery Beef carefully sources the highest grade of USDA Prime beef, then meticulously selects the finest from among these and dry ages each piece to perfection. Flannery Beef has built a reputation based on its exceptional quality products and excellent customer service, and they have received numerous accolades from across the country. Together, Sokolin and Flannery Beef pair the world's greatest wines with the most exceptional quality beef. All wines are hand-selected by Sokolin's professional team of wine consultants and are taste-tested next to Flannery Beef products to ensure a gourmet experience that delivers complete enjoyment. Take your in-home dining experience to the next level. Our recommended pairings can be Viewed here. Visit Site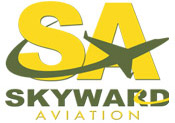 Skyward Aviation
Skyward Aviation, a family owned and operated private jet charter business, offers superior service to its customers, planning trips every step of the way. Clients work closely with private charter coordinators to ensure a flawless aviation experience. Skyward Aviation's fleet of jets is stocked with numerous amenities including a Wine Concierge Program custom tailored by Sokolin specially for all Skyward clients. Visit Site