Sell Your Wine Collection to Sokolin A Name You can Trust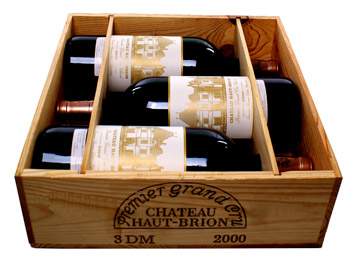 When you decide it's time to sell all or part of your collection, sell your wine to the most trusted name in fine wines - Sokolin. For 80 years, we have been the industry leader in selling private collections. Our scale and client base allows us to sell private collections more quickly and efficiently at a potentially higher return than at auction or by our competitors.
No Fees and Immediate Payment
Unlike at auction, when you work with us, we give you a guaranteed price up-front with no extra or hidden fees. You won't have to wait sometimes six months or more only to find out just part of your collection has sold at auction. You'll have peace of mind knowing that as soon as we inspect your collection, you will receive full payment by bank transfer or certified check.
Valuation
We have a team of expert analysts who monitor market pricing and will conduct extensive research to appraise the value of your collection based on market conditions to get you the most competitive prices possible. We'll devise a selling strategy to suit your individual needs whether by retail sale or by consigning on your behalf. Either way, our team will find the most efficient way to sell your collection.
If you aren't necessarily ready to sell, but are just looking to determine the value of your cellar we are happy to conduct an appraisal of your collection. You can submit your wine collection information here or call 631-537-4434 if you have any questions.
Incomparable Packing Services
Unlike most other wine retailers, we will take care of all aspects of shipping from providing durable packing materials, to helping you pack large collections, to arranging for collection and delivery of the wine door to door. We even cover insurance for the wine while in transit. Few if any other retailers offer this level of dedication to this aspect of selling your collection.

For more information, please call 631-537-4434 and ask to speak with a specialist. We are a highly regarded company with over seven decades of experience; the premier wine experts to which you can confidently turn.

If you are interested in selling all or part of your collection, check out our easy-to-follow, informative guide for tips on selling your wine.