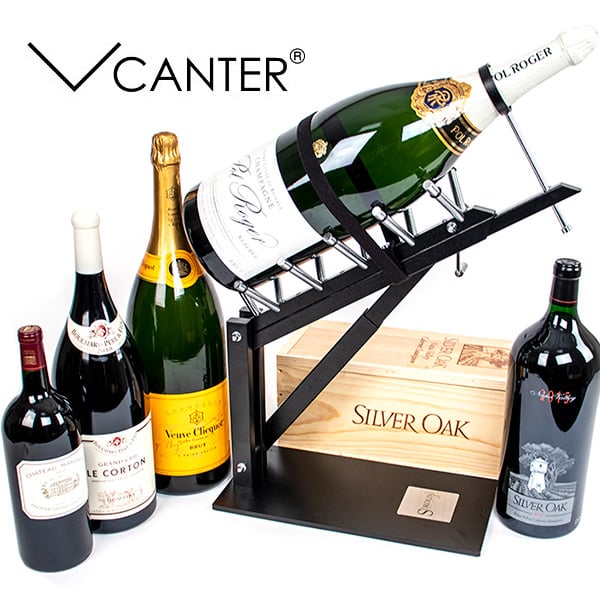 Sokolin & VCanter – A Match Made in Large Format Heaven
It's no secret that Sokolin is America's Premier Wine Merchant, but what you may not know is that Sokolin is also America's Premier Large Format Merchant.
Every year, Sokolin sells thousands of large format bottles from simple magnums all the way up to mega 27-Liter bottles. Some of these big bottles are destined for parties or events, while others are carefully selected for long term investment and are proudly displayed in cellars as "trophies". Regardless of a collector's intentions, one thing is absolutely certain: properly displaying and pouring large format bottles can be difficult, if not dangerous, without the proper equipment.
Fortunately, we've recently discovered the must-have tool for collectors and consumers of large format bottles: The VCanter.
The VCanter is a premium, hand-made decanting machine specifically created for displaying and pouring large format bottles. Each VCanter is hand-crafted in Lucerne, Switzerland with incredible precision using the highest-quality materials. Because every VCanter is handmade, there are endless customization options available that allow a collector to make their VCanter truly one of a kind. The Sokolin model shown below is the 12-Liter version of the Rustico "Signature" model in black with an engraved base plate. With all of the various sizes, colors, finishes and accessories available, the customization options are truly endless!
Ready to Go Big?! Call 800-946-3947 or submit your information below for pricing and additional information.
---