Wine Consultation & Wine Concierge Services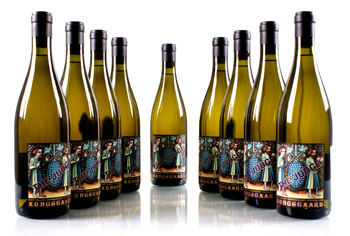 Clients tell us our wine consultation is unsurpassed. Our knowledge of fine wine is best in class and our service is nothing short of white-glove. Everyday, we strive to provide our clients with the best possible wine buying experience by building an ongoing relationship with them. If you are looking to buy fine wines, build a cellar from the ground up or assess the value of your current collection, the team of wine consultants here at Sokolin are the best in the business. We have the most experienced staff in place to help you achieve your goals.

You have the option to buy fine wine online or to work directly with a dedicated wine consultant who will get to know your specific wine preferences and understand your ongoing needs and budget.

Our wine experts can consult with you on: Bottle and case quantity purchases for everyday consumption
Wine as an investment
Helping you build, expand or sell your wine collection
Purchasing futures, an industry we helped pioneer
Arranging professional wine storage for your collection at our advanced, temperature and humidity controlled, secure facility, Liquid Asset Storage
Creating a custom tailored gift registry for your special event
Arranging next day shipment in some cases, direct to your home, yacht or jet.
In-person wine cellar assessments, drinkability and valuation of your wine collection
Assisting in your party planning efforts including wine pairings, quantity of bottles needed based on number of guests, specific questions and requests to ask your caterer regarding stemware, etc.
We'll even help you select the wines in advance from the wine list of a restaurant at which you will be dining.
Just consider us your virtual sommelier.

Our personal wine consultation services are just one of the ways in which Sokolin has distinguished itself in the market as a luxury wine retailer. We are the company clients turn to for fine wine expertise above and beyond the average, a full line of wine accessories, and personal service including private consultation, professional wine storage, and more. We strive to be the most comprehensive wine resource available in the marketplace.

To meet your personal wine consultant, please call us at 800.946.3947.