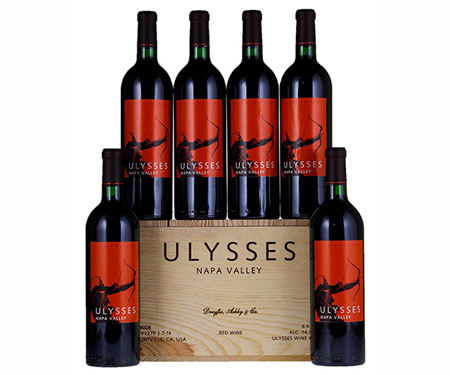 This 99 pointer from Dominus & Petrus' Christian Moueix is Napa's next big thing!
"Unquestionably, Napa has a beautiful vintage on its hands with 2018..." - Jeb Dunnuck
This $179 bottle of 2018 Ulysses competes with $1,200 bottles of Harlan Estate and has the same mega scores. The 2018 vintage just so happens to be one of the great Napa vintages, so this wine shines on all fronts! Quantities are extremely limited though - it has ¼ the production of Petrus! 2018 Ulysses is more of a classic than any Dominus, and costs MUCH less.
"This is the newest estate vineyard wine from Christian Moueix. Located just to the north of Dominus... A Napa version of a first or second growth Pauillac..." - Robert Parker Wine Advocate
"Just about pure perfection and the finest wine I've tasted from this address ... all from a site just north of Dominus." - Jeb Dunnuck
Don't miss this high-scoring, Dominus sibling from Napa Valley! In stock and ready to ship.
Cheers!