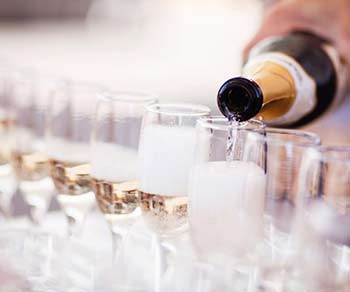 Pop, fizz, clink! 2008 may not have been a great year for the financial sector, but when it comes to Champagne, 2008 was firing on all cylinders! All eyes are on 2008 Champagne as it has become the most sought-after vintage since the epic 1996 vintage, and the demand has been off the charts! The buzz in the industry about the this vintage is to buy as much as you can find. The overall popularity of top vintage Champagne is growing, and the 2008s are ones you don't want to miss. We've seen '08 releases from top Champagne houses like Billecart Salmon, Dom Perignon, Bollinger, Louis Roederer, Piper-Heidsieck (and more), and they are truly incredible! Packed with freshness and complexity, the '08 Champagnes are approachable now, but are built to last. Jean-Baptiste Lecaillon, chef de cave of Louis Roederer (the producer of Cristal) said, "I think the 2008 is my best Cristal to date."
Not only does our inventory include the absolute top 2008 Champagnes available on the market, but we also offer excellent Champagnes from this vintage that are lower priced from producers like Laurent Perrier, Henriot, Delamotte and Veuve Clicquot. Click here to view our full portfolio, which includes legends and values.
This vintage is one you don't want to miss and is perfect for all of your upcoming celebrations and milestones!
Cheers!