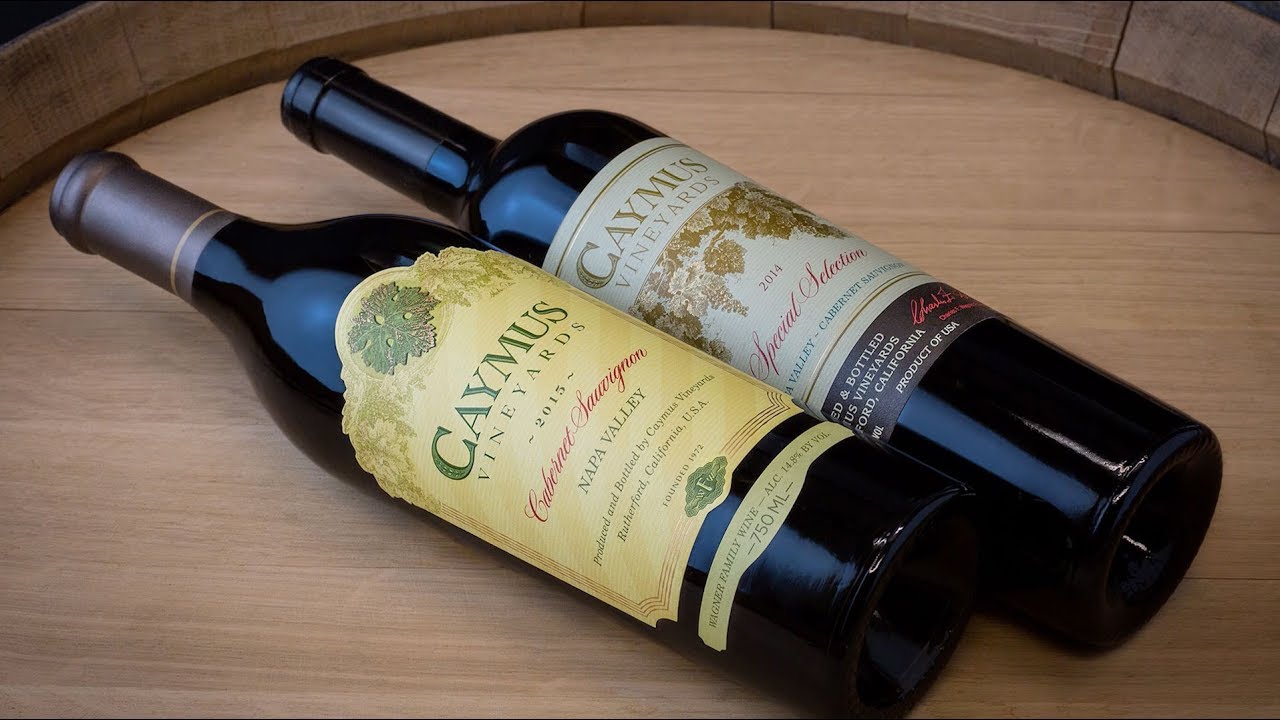 Caymus Vineyards Cabernet Sauvignon Wine
For those of us with a passion for fine wine, Napa Valley is an enchanting, awe-inspiring paradise of a region. Picture this in your mind – endless greenery, fields upon fields of carefully groomed, healthy, lush grapevines; countless rows of worked soil decorating the gorgeous hillsides; the sounds and smells of a barely tamed countryside wilderness; the hard-working folks looking after each and every grape with unending devotion and patience… It's breathtaking, is it not? If you are able to find the time and money required to visit Napa on a wine-hunting road trip, there are very few places on Earth that could compete with it.
The terroir of Napa Valley is as diverse as it gets, with many smaller appellations and communes giving birth to utterly unique, inimitable works of viticultural art. It's a life-enriching pleasure to explore Napa's many wines, as it feels like conversing with the spirit of the landscape itself, its character and nuances deftly translated by the mouth-watering produce of countless wineries. Despite being relatively young in the grand scheme of things, winemakers of Napa take inspiration from some of the Old World's finest, and their takes on staple varietal expressions leave no critic without a story to tell.
Caymus was conceived in 1972 by a young wine aficionado named Chuck Wagner, along with his parents. Since then, they have dominated the market when it comes to popular, approachable, and collectible Cabernet Sauvignon, with two names that will become engraved in your memory forever – "Caymus Napa Valley" and "Caymus Special Selection." With almost two centuries of agricultural history in their blood, their success in the wine business was all but inevitable, and they continue to cement their reputation as one of Napa's finest producers. As tends to be the case for many excellent wineries, the secret lies in a tradition-inspired approach, good old fashioned hard work, and a passion for wine that rivals that of Dionysus himself.
Get ready to become immersed in the aromatic mixture and flavor package that comes with Caymus wines, like a diver in an endless ocean. From the well-integrated, velvety tannic influence, to the almost impossibly ripe and rich fruit, to the alluring dark color of the elixir, there is pleasure here for all your senses. Whether you decide to drink them young or store them away for a decade or two, Caymus wines easily outperform most of their competition, all while being incredibly approachable for novice winos and veterans alike. Once a person has had a taste, they're almost guaranteed to become repeat customers, as wines like this can enrich almost any social interaction or meal with graceful elegance and an immense depth of flavor.
With their hands on the finest grapes from half of Napa's appellations, we can see an astronomically bright future ahead of Caymus Vineyards, and we are excited to share some of their finest wines with you. Come along on a life-changing adventure into the otherworldly realm of one of Napa Valley's most reputable, exceptional, and inspirational producers – the sky's the limit with wine this good.
2015 Caymus Special Selection - 750 ml

Availability: In Stock

This delivers almost unbridled plum sauce, blackberry preserves and melted licorice flavors, but keeps a smoldering edge for form while picking up alluring black tea and incense notes on the broad finish. There's a long echo of chocolate ad..."

Learn More