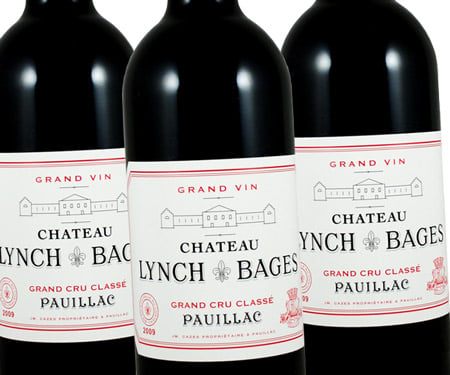 This year marks the thirteenth year anniversary of the historic 2009 Bordeaux vintage. If you're a back-vintage Bordeaux drinker or collector, we have an amazing feature today from this top vintage that's not to be missed – 2009 Lynch Bages.
Robert Parker has retired from rating new vintages of Bordeaux, leaving 2009 as one of the best vintages he's ever tasted. "2009 is the greatest vintage I have tasted in Bordeaux since 1982, of which it is a modern-day version, but greatly improved." - Robert Parke
Lynch Bages is a fan-favorite Bordeaux amongst many wine lovers and drinkers. "Lynch Bages always steals the show, and it costs less than the wines it beats. I'm calling it one of the world's most recognized, sought-after, yet under-priced wines. I'm amazed by how low the prices are for this top ten Bordeaux estate." - Dave Sokolin
The 2009 vintage received a 98 point score from Robert Parker and is drinking well now – 2042. It also happens to be Dave Sokolin's all-time favorite vintage! Robert Parker has also said, the 2009 vintage "...appears to be the finest Lynch Bages since the 2000, 1990 and 1989." Finally, wine critic James Suckling said of the 2009 Lynch Bages, "Fabulous Lynch. One of the top buys of the vintage. Best since 1989."
"What is so appealing about Lynch Bages is that it has long been a classic Pauillac that...clearly possesses what most wine insiders love about Pauillac - lots of robust, rich, full-bodied, creme de cassis fruit, 25-30 years of aging potential in top vintages, and an enormously satisfying, complex style." - Robert Parker
Don't miss this high-scoring vintage that comes in an original wood case priced at only $255! Quantities are dwindling quickly!
Cheers!