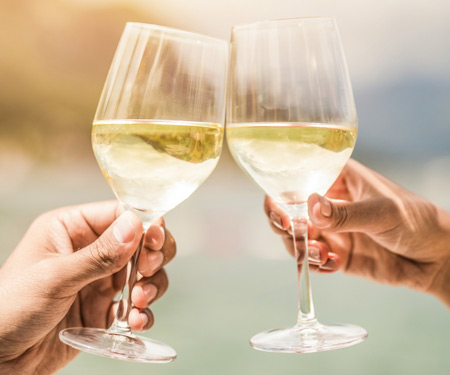 Here are five standout values you've been waiting for, all priced under $30! While we are known for our inventory of world-class and highly sought-after wines, we are equally passionate about discovering inexpensive gems that still taste like the world's greatest wines. We're highlighting five values from around the world that combine great taste and affordability. These wines all make great additions to your wine rotation.
2018 Rocca di Montegrossi Chianti Classico: Chianti is one of the most popular Italian wines - it's delicious, pairs well with many foods and is priced low. This $17.99 wine is an example of the tremendous value that exists from the Chianti region of central Tuscany. With 93 points, don't miss this one! Serve with grilled meats, pastas with red sauce or wild game.
2016 Owl Ridge Napa Cabernet Sauvignon: This 93+ point Napa Valley Cabernet comes from an outstanding vintage and is only $19.99! This wine is a carefully sourced blend from three coveted, ultra-premium Napa vineyards – two in Oakville and one in Calistoga. This is a fabulous example of how well wines in Napa can be made at this price level.
2019 Gerard Fiou Sancerre Terroir Tilex: Made from 64-year-old vines, this delightful wine comes from Gerard Fiou, a small family domaine located in the Loire Valley in north-central France. "The 2019 bottling is young and lovely, jumping from the glass in a mix of gooseberry, tangerine, flinty minerality, cut grass and citrus blossoms in the upper register. On the palate the wine is bright, full-bodied, focused and intensely flavored, with an excellent core, fine mineral signature, zesty acids and a long, complex and very nicely balanced finish. Fine juice." – John Gilman. Drink this Sancerre now – 2027. Only $22.99 / bottle.
2017 Brewer-Clifton Chardonnay Santa Rita Hills: Brewer-Clifton is one of California's top producers, and this 95 point Chardonnay does not disappoint! Founded in 1995 by Greg Brewer and Steve Clifton, Greg Brewer was named the Winemaker of the Year in 2020 by Wine Enthusiast. Described as "positively stellar" by Vinous Media, we couldn't agree more! Add in this $26.99 bottle to your wine rotation before it's sold out.
2020 Cloudy Bay Sauvignon Blanc Marlborough: New Zealand has some splendid Sauvignon Blancs to offer to the world, and Cloudy Bay is one of the best. Cloudy Bay is one of our go-to Sauvignon Blanc producers year after year, and our customers know and love this wine! The 2020 vintage received a 93 point score and delivers beyond its $27.99 price tag. It's drinking well now. Pair this beauty with chicken or your favorite seafood dish.
Cheers!