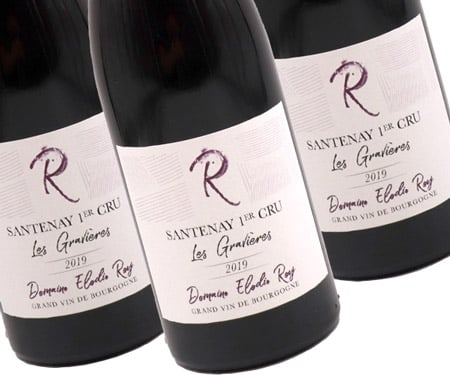 Thanksgiving is right around the corner, and Pinot Noir is the wine of choice that many serve with their holiday dinner. Few regions can match the talent and consistency of Burgundy, and we have an amazing red Burgundy that will take your Thanksgiving celebration to the next level. 2019 Domaine Elodie Roy Santenay 1er Cru Les Gravieres is a winner! Elodie Roy formerly worked at the well-known Domaine Anne-Gros in Vosne-Romanee before establishing her own estate in 2018. It's worth noting that Santenay is all the rage in Burgundy circa 2023. Today, these wines are racy, powerful and beautiful. They exude the essence of pure Burgundian elegance.
While prices continue to skyrocket for red Burgundy, this wine is an affordable option at $42.99 / bottle. It offers great value and taste, and it's from the A+ 2019 vintage, a vintage that received praise from many wine critics.
"2019 could be the vintage of the century, and this hits the bullseye on the complexity that I'm looking for in expensive Burgundy." - Dave Sokolin
"2019 is a hedonistic vintage that will take its place alongside other exceptional recent years in Burgundy... If you love great Burgundy, you should think about securing some 2019s quickly. Given current pricing trends, they will never be cheaper than they are now." - Decanter
Elodie Roy is on the cutting edge of the region and like most other great things in the world, this will probably become very expensive in the next few years. Better to try it why it's still so reasonably priced! 2019 Domaine Elodie Roy Santenay 1er Cru Les Gravieres is drinking well now – 2038. Order your bottle now to ship in time for Thanksgiving. You and your guests will be totally impressed with this affordable red Burgundy.
Cheers!