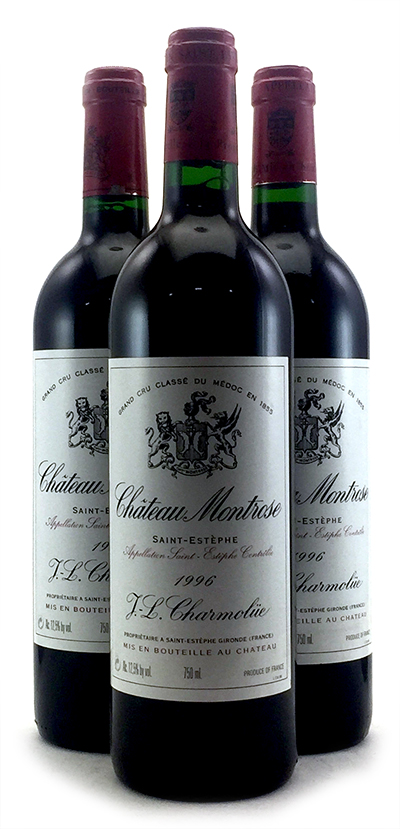 Back-vintage Bordeaux captures the very essence of what great wines should aspire to. These wines are alluring, sexy, mind-boggling and just downright delicious. From values to legends, we offer one of the largest Bordeaux portfolios on the market, and we're passionate about locating high quality wines at every price level that we're confident you'll love. While Bordeaux is known for producing some of the world's greatest wines fetching thousands of dollars per bottle, we're here to let you know that you can still afford to drink incredible Bordeaux!

The 96-point 1996 Montrose is a perfect example that high-scoring, reasonably priced Bordeaux still exists. Montrose is a second growth Bordeaux from the St. Estephe appellation that can match a first growth in its best vintages. "Chateau Montrose is a wine that has always possessed first-growth potential. It has one of the most glorious expositions/terroirs in all of Bordeaux…" – Robert Parker

Robert Parker has also stated, "The wines of Montrose were especially strong…from 1989 to the present, when they were usually among the finest wines produced in the northern Medoc."

The greatest vintages of Montrose can sell for over $800 per bottle, and this 21-year-old back vintage legend is priced at only $199. It's one of the greatest deals in back-vintage Bordeaux, and it's half the price of the newer vintages. You can enjoy this wine now or cellar it for later enjoyment as it will keep improving for 30 years.

We have just under three cases of this cellar trophy available. Now is the time to stock up before it's gone!

Cheers!