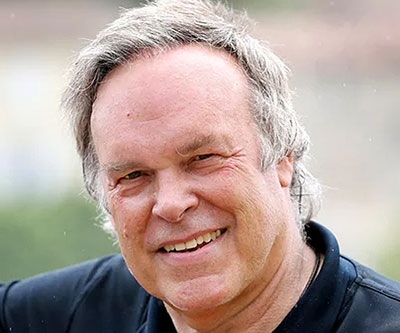 Robert Parker announced his retirement from The Wine Advocate last week, marking the end of a 40 year career. What does this mean for the fine wine business?

Today, it's easy to forget just how big Parker's contributions to both the wine consumer and the wine industry really were, but let's look back to 1978 when it all began.

1) Parker created the 100 point rating system, which was revolutionary, and with it, increased global interest in wine.

2) Parker was the first critic to expand upon Emile Peynaud's "The Taste of Wine: The Art and Science of Wine Appreciation" in a way that gave depth, clarity and life to wine reviews in a way that increased overall interest and access to learning about wine for the general public.

3) He was the first to do a non-advertising based, unbiased subscription model that followed his Ralph Nader like zeal to out corruption and give the real deal, which he did.

4) He broke the old caste systems of "Famous Chateau" by rewarding quality over the name and pedigree of vineyards. In doing so, he forced old world, big name producers to upgrade their vineyards and winemaking practices and allowed relative newcomers to shine based solely on their merits over name and history.

5) Parker could have impact on the GDP of France just by declaring a good vintage!

What does this mean for the rare wine industry?

The wine rare wine business has and most likely never will find a singular lead wine critic who had the power of Robert Parker again. Today, there have been approximately five different publications who have picked up the slack - even Parker's own Wine Advocate has been purchased and filled with competent critics. Antonio Galloni, James Suckling, Allen Meadows and Jeb Dunnuck have all stepped in and have, as a group, done a great job filling the void that Parker's retirement has left. The business will move on and perhaps a leader will emerge, or maybe each will find a niche that they excel at, in the same way that Parker thrived in the Bordeaux, Rhone and California markets.

What does this mean for wine investment?

During his career, Parker handed out high scores to a limited number of wines in each region, even less so with the coveted 100 point score. Though you might see many of those wines on our offers, it's what we specialize in, and in reality, these wines are extremely rare. In the past, Parker was often inclined to change scores with each tasting, but as of today that option is gone, and these scores are set in stone, historic records of a bygone era… "The Parker era."

I believe that the highest scoring wines of Robert Parker's career are now going to become even more valuable with his retirement. They are, in essence, the definitive mark of quality that cannot be replicated today. Many of these wines have anticipated maturities well beyond both Parker's and many of our lives, up to 100 years out in the future for some 2009 Bordeaux. Parker was the only one with the experience and authority to make such bold pronouncements. As a result, wines with big scores, especially 100 pointers will continue to rise in price.

During his reign, Parker was considered to be the single most influential critic in any field. Think about it - movies, art, food, and Wall St. all had a variety of sources to choose from to gain insight into a market, but in wine, Robert Parker was THE market for several decades. His influence and power will live on in his reviews and the wines that he has championed.

We all owe Bob a lot, and I am at the top of the list of appreciators. I've had the pleasure of dining with Bob and his wife and adore them. I truly thank Bob on behalf of Sokolin and the wine business for all he has added to it. I wish him the very best in retirement.

Cheers!