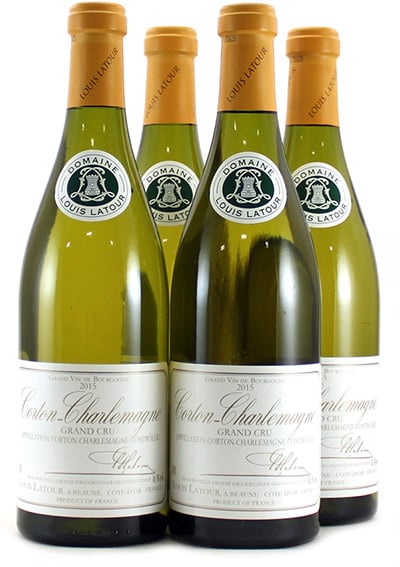 As you know, red Burgundy is skyrocketing in price, but more recently, the top white Burgundy producers have taken note and are starting to raise prices just because their red counterparts are. Nowhere is this more evident than in Corton Charlemagne where just a few years ago, most bottles were priced around $80-125. Now, many wines start at $140 and go to thousands for the top ones like Coche Dury.

I see this trend continuing and wouldn't be surprised if many of the wines you've known and loved are $400 bottles in the next few years. Are they worth it? I'll let the market figure that out, but I want to share with you a Corton Charlemagne producer who hasn't raised prices, yet the quality keeps ticking up. That producer is Louis Latour, consistently one of our top-selling producers of Corton Charlemagne, year after year. The Latour family has been producing wines for over 200 years. Louis Latour is my perpetual favorite because it stands tall to other top producers, yet costs a lot less. And reliably ages for decades.

I'm loving the 2015 vintage of Louis Latour Corton Charlemagne! It received a 97 point score and is priced at only $109. It's a staple in my house, an old school legend and a steal when it comes to Grand Cru white Burgundy! The '15 vintage is in stock and ready to ship, so stock up for the summer months.

Cheers!