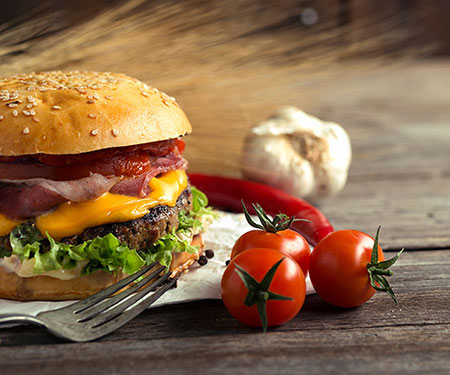 Fire up the grill! There's just a couple weeks of summer left, so get outside and enjoy the last days for backyard cookouts and burgers. We're sharing five terrific wines to serve with your favorite burger just like the way you like it! Starting at only $27.95, these wines will provide a fantastic pairing experience whether you're serving up a classic or are trying something new and different.
2015 Stonestreet Cabernet Sauvignon – this wine is a hidden Cali gem that we love! Grown in the Alexander Valley, the 2015 Stonestreet Cabernet Estate has a score of 92 points and is priced at only $27.95. It's such a deal when it comes to California Cabernet. This estate was established in 1995 by Jess Stonestreet Jackson and Barbara Banke, and his son and daughter-in-law now run the estate.
2015 Waterstone Cabernet Sauvignon – this Napa juice offers some of the best bang for your buck when it comes to Napa Valley Cab! Over the past decade, Waterstone Winery has built a reputation for its top quality Napa Valley Cabernets. Part of what makes Waterstone so special is that its wines taste like Cali-Cult wines without the Cali-Cult prices, impressing wine aficionados as well as those just discovering the world of wine. Priced at only $33.95, this wine tastes like it costs 3-4x the price, and your friends will think that you paid way more for this bottle.
2012 Castiglion del Bosco Brunello di Montalcino – some of the best deals in fine wine can be found in Brunello di Montalcino! This 96 pointer for only $44.95 offers so much quality for the money, and the 2012 vintage is A+. This wine drinks great today and will continue to improve.
2016 Janasse Chateauneuf du Pape - you'll fall head-over-heels for this 95 point Chateaunuef du Pape! Janasse is one of the best producers whose quality is consistently amazing, yet so few people have tried it. This wine is a must-try, especially for the low price of $49.95.
2015 Beringer Cabernet Sauvignon Private Reserve – California continues to produce world-class Cabernets that compete with the greatest wines in the world, and Beringer is at the top of the quality hierarchy! You'll be in total awe over this 99 pointer, and it will take your burger to the next level.