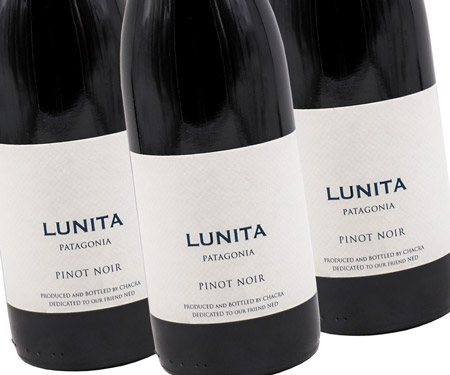 While spring and summer may be the seasons for popping bottles of white wine and Rosé, red wines appropriate for summer deserve attention too! And one of our favorite summer reds to pour is Pinot Noir – it's light, fruity and aromatic. Burgundy is the winemaking region that's most famous for its world-class Pinot Noirs, but outstanding Pinot Noirs are being produced all over the globe, including the USA, New Zealand, Chile and Argentina.

We're excited to feature this amazing, 96 pointer from Argentina – 2018 Bodega Chacra Pinot Noir Lunita. Located in the Rio Negro Valley of northern Patagonia, Bodega Chacra, established in 2004, is already synonymous with quality, but their "Lunita" is especially sought-after.

This Argentinian label has a very interesting story behind it. The creator of Bodega Chacra, Piero Incisa della Rocchetta, is the grandson of the man who created Sassicaia, the first Super Tuscan and a wine that's considered to be one of the greatest in the world. Very cool!

The grapes sourced to produce this organic and biodynamic gem are from extremely old, ungrafted vines planted in 1932 from a tiny 1.5 hectare plot resulting in a wine of depth and power that rivals the finest Pinots in the world.

The price to points ratio is phenomenal for the 2018 Bodegas Chacra Pinot Noir Lunita - only $39.99 for this 96 pointer. This also happens to be the lowest market price.

Pair with lamb or Argentinian beef with chimichurri sauce for an incredible tasting experience.

We have very limited quantity of this wine remaining, so act quickly before it disappears!

Cheers!