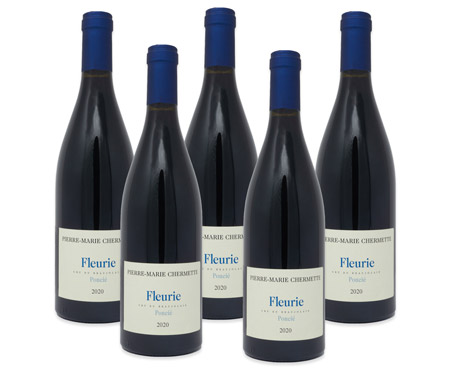 Calling all Beaujolais lovers! Spring is a great time to enjoy Beaujolais, and we have a delicious, new Beaujolais that just checked into stock that over-delivers for the price – 2020 Pierre-Marie Chermette Domaine du Vissoux Fleurie Poncie. This 94 pointer comes from a masterful, 5th generation grower who maintains strict traditions of his ancestors and of the region and uses techniques that award the Domaine France's highest environmental certification HVE3. And as one hopes, the process promotes the perfect product. At only $26.99, this wine is one to pick up today! It's drinking well now – 2035.
"Jean-Étienne Chermette has one again produced a superb range of wines at this southern Beaujolais reference point… To my palate, some of the cuvées reviewed here number among the finest values that can be found in French wine, and I warmly recommend any readers who haven't yet acquainted themselves with this estate to try a few bottles." – Robert Parker Wine Advocate
"Another notable success is the 2020 Fleurie Poncié, a medium to full-bodied, elegant and lively wine evocative of cherries, red berries and rose petals. Structurally refined and charming, it concludes with an expansive, perfumed finish. As is often the case, this is my favorite wine from chez Chermette this year." - Robert Parker Wine Advocate
Order your case today!