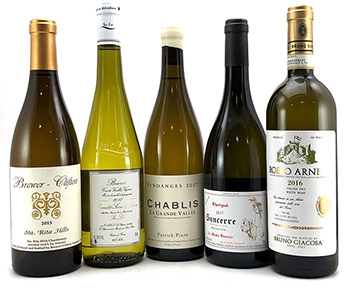 It's that time of year again. We've moved our clocks forward, we've opened up the curtains and maybe are doing a bit of spring cleaning. Well, there is one thing that the season wouldn't be complete without, and that is wine! Nothing breaks in spring like enjoying a glass of white wine while sitting on your porch or at the lake.
Here are some white wines to kick start your spring!
2015 Brewer-Clifton Chardonnay Santa Rita Hills - This springtime favorite at Sokolin with its notes of buttered citrus rind, candied lemons and honeycomb is a refreshing splash on a warm day. It took three different ...
Read More