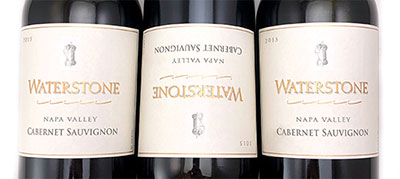 Many of you are already familiar with Waterstone Cabernet Sauvignon. Over the past decade, Waterstone Winery has built a reputation for its top quality Napa Valley Cabernets. Part of what makes Waterstone so special is that its wines taste like Cali-Cult wines without the Cali-Cult prices, impressing wine aficionados as well as those just discovering the world of wine.
We were first introduced to this winery several years ago, and 2001 was the first vintage we sold. Waterstone has been a best-selling wine at Sokolin, year after year.

The 2015 vintage ($33.95 / btl) is now in stock, and they ...
Read More