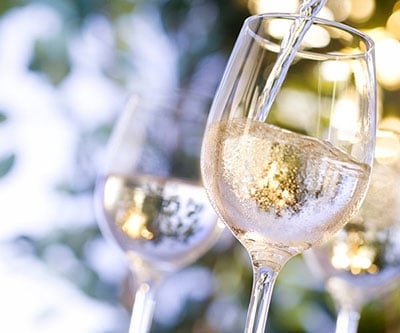 Easter is quickly approaching, and we have the greatest wines for you to pour with your Easter celebration!

Here are ten amazing wines - five Chardonnays and five Pinot Noirs from Burgundy and California that are sure to impress you and your guests.

PINOT NOIR:

2015 Wilde Farm Pinot Noir Donnelly Creek Vineyard Anderson Valley - An earthy wine, like this one, is a great one for your Easter Dinner. Its black plum, allspice, strawberries and minerals make it a really delicious and complex tasting for your meal. It's under $25 and a great value when it comes to California Pinot Noir.

2015 Brewer-Clifton Pinot Noir Santa Rita Hills - This tasteful wine is from one of California's top producers and delivers so much quality for the money. It offers aromas of cranberries, juniper and cherries that make it a perfect pairing with your Easter dessert. 94 points and $35.95.

2015 Walter Hansel Pinot Noir Cuvee Alyce - If you're looking to have a fancier Easter dinner this year, this is the wine you'll want to choose to have with your meal. This Russian River Valley wine is full flavored with fruit and almond notes that will keep your guests happy and smiling.

2016 Antonin Guyon Corton Clos Du Roy - The Guyon family has been in the wine trade for several generations, and this 95 point wine is a star that has it all. It will also drink for many, many years to come. This Point Noir has a very mature and complex aftertaste of strawberry jam and sweet honey taste.

2015 Henri Gouges Nuits Saint Georges Pruliers – 2015 was a top vintage for red Burgundy that you'll want to experience. "This is a superb les Pruliers from Domaine Gouges and it should give a couple decades worth of drinking pleasure." – Robert Parker Wine Advocate. Quantities are very limited, so act quickly.

CHARDONNAY:

2016 Calera Chardonnay Mt Harlan - This new release Chardonnay is 93+ points, only $39.99 and is offered at the bottom of the market pricing. Calera is one of the top winemakers in California whose wines are highly sought-after. This Chardonnay is clean and taut on the nose, with aromas of lemon peel, Pink Lady apple, honeysuckle and a hint of toast. The palate is extremely well rounded and deep.

2016 Au Bon Climat Chardonnay Sanford & Benedict Vineyard - This is an outstanding deal in California Chardonnay from one of the region's top producers. With 95 points and only $34.95, we can't believe how low the price is for a wine of this quality. There are citrusy notes of lemon and orange along with a minerality that will have your guests impressed with your taste in great wine. "I was very impressed by the wines I tasted...at Au Bon Climat... these new releases are positively brilliant. I can't recommend them highly enough." - Antonio Galloni, Vinous Media

2015 Ramey Chardonnay Hyde Vyd. – David Ramey is one of our favorite producers and is "…one of the veterans of high-quality winemaking..." - Robert Parker. This rare find of lemongrass, ginger and Asian pear flavors will take you by surprise and leave you begging for another sip. This impressive wine has a 97 point score that over-delivers.

2016 Antonin Guyon Bourgogne Chardonnay - With a price tag of under $25, its tropical fruit flavor and hints of caramel, this wine has a smooth and buttery finish that pairs perfectly with ham and potatoes. Don't fear underpaying for a really good bottle of white Burgundy!

2015 Louis Latour Corton Charlemagne – this 97 pointer offers the best bang for the buck in Grand Cru white Burgundy! Louis Latour is an old school legend and one of the top producers of Corton Charlemagne. The 2015 vintage is the best vintage in years. "For my money, Corton Charlemagne is as good as any Grand Cru white Burgundy (Montrachet, Chevalier Montrachet, etc.) at a fraction of the price." - Dave Sokolin

Cheers!